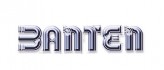 Banten
Banten 1.1mtr Flexible VHF Antenna With Ratchet Mount
An ultra flexible GRP marine antenna suitable for smaller motor cruisers and fishing boats. The nylon ratchet base is suitable for cabin top mounting and allows the antenna to be laid flat when not in use. Supplied with a minimum 4.5mtr co-ax cable and plug suitable for all VHF radio's. Requires 4x M6 fixings
Banten Fibreglass VHF Mast Antenna
Perfect for most sailing yachts this 1.2 mtr whip antenna is suitable for mast mounting. The stand off bracket can easily be riveted or screwed to the mast Supplied with a minimum 18mtr co-ax cable and plug to suit all VHF radio's. Bandwidth 156-163Mhz impedance 50ohm Weight 350g
Banten 1.5mtr GRP VHF Antenna with Ratchet Mount
Budget sportsboat/fishing boat VHF antenna. Flexible GRP whip antenna with nylon ratchet base- cable and plug. Easily folded down when towing. Supplied with a minimum 4.5mtr co-ax cable and plug suitable for all VHF radio's. Requires 4x M6 fixings. VHF antenna with natural fiberglass finish. Frequency 156-162 Mhz S.W.R. 1-50 Gain 3 dbi Impedance 50 ohm Max Imput 25W DC Closed YES Lenght: 1-5 mt (5...
Banten Digital Terrestrial TV Antenna DVB-T 1
This compact omnidirectional TV antenna offers excellent reception of digital terrestrial, DVB-T & analogue TV signals due to its low noise amplifier. Spec: Frequency: 46-72 / 175-250 / 470-860Mhz • Gain: 26db • Impedance: 75 Ohm • Noise Figure: 2.7db • Power Supply: 12V • Height: 30cm • Diameter: 9cm • Mounting: 14TPI Female. Supplied with 15m low loss cable, 2 x Female connectors & Power supply with test LED.
Banten Categories