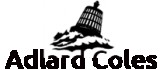 Deadliest Catch "Desperate Hours"
Item: HIS0402
MPN: HIS0402
FREE UK Mainland Delivery on orders over £125*
The Deadliest Catch is the hit TV series featuring the harrowing struggles of fishermen on the wild and freezing Bering Sea - it's the perfect storm but for real.
This is the only book on the series backed by the Discovery Channel, and it features exclusive photography alongside vivid personal accounts of the fishermen's terrifying real life adventures, with additional stories and background information on the highly dangerous crab fishing industry.
The Deadliest Catch was Discovery Channel's highest-rated series in 2006. The third season finale had 3.85 million viewers, it received four Emmy nominations in 2007, and the DVD is the top seller on DiscoveryStore.com. Footage from the series is a popular download on YouTube and the series has featured in London's Friday Sport paper.
The Deadliest Catch will appeal to anyone who has followed the series, or who enjoys exciting action and adrenaline sports.