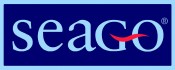 Seago Smart Dry Dehumidifier
Item: SMTD-1710V2EP
MPN: SMTD-1710V2EP
FREE UK Mainland Delivery on orders over £100*
Note: Currently not available to order for delivery to EU Zone 1 or EU Zone 2 or EU Zone 3 or EU Zone 4 or Zone 5 or Channel Islands.
The Seago Smart Dry dehumidifier is the perfect tool for keeping your boat dry this winter. The Smart Dry has a sleek modern look in a compact design with all the right features.
The Smart Dry has a 1.8 Litre tank and a continuous drain option with the hose supplied. The digital display makes it easy to see what the humidity settings are and what the unit is set to.
The Smart Dry will automatically turn off when the humidity level is below your desired setting, in the event of a power cut the unit will no longer be working until the power is restored. Once the power is restored the Smart Dry will come back on with all of the previous settings allowing you to leave the Smart Dry running with confidence.
MODEL SMTD-1710V2EP
POWER SUPPLY AC 220-240/50Hz
10L (30°C RH80%)
5.5L (27°C RH60%)
RATED INPUT POWER 200W
AIR VOLUME 100m³/h
WORKING SPACE 10-20m³
WORKING TEMPERATURE 5-32°C
REFRIGERANT R134a
NOISE LEVEL 42dB
COMPRESSOR PISTON TYPE
CONTROL MODEL ELECTRONIC
WATER TANK CAPACITY 1.8L
PRODUCT SIZE 287x169x488mm
NET WEIGHT 10 kg
GROSS WEIGHT 11.5 kg