Wiley Nautical
---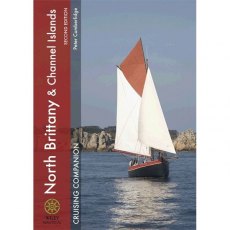 North Brittany & Channel Islands
New edition of the best-selling cruising companion covering the whole spectacular North Brittany coast, the Channel Islands and the attractive west side of the Cherbourg peninsula all in one splendid colourful volume. HB 288pp
Outboard Troubleshooter
Outboard Troubleshooter How to choose, install and maintain an outboard engine. Then most of the book covers troubleshooting. No previous knowledge assumed ! PB. 96pp.
---
Wiley Nautical Restoration Handbook
Wiley Nautical Restoration Handbook Author: Enric Rosello Publisher: Wiley Nautical An essential guide to yacht restoration and repair with sequential photographs for step-by-step guidance. This book is a beautifully presented guide to how to completely overhaul a fibreglass cruising yacht. It is filled with colour photo-sequences, which detail how to replace the engine, hatches and rigging for example....
Knots & Splices
Knots & Splices Author [Judkins/Davison ] Pocket format step-by-step drawings, with concise text teach the 10 knots everyone should know. Plus a selection of other useful knots, how to coil, whip and splice modern and traditional ropes. Well illustrated with colour diagrams in an easy to follow format PB. 64pp
Wiley Nautical Categories