---
Caframo 747 Silent 12 V Ultimate Fan
Caframo's most popular marine fan with"Fingersafe" blade allows for maximum airflow with 2 speed options. Easily installed with suction or permanaent mounting and supplied with cigar lighter plug. The "Fingersafe" blade does not require a protective grill and has a shock-absorbing leading edge that flexes when it is stopped. The resulting maximum airflow makes the 747 Ultimate the top choice for boats,...
Caframo Bora Fan 12v
Caframo Bora Fan, the quietest and most powerful marine fan in its class. For use in any area of the boat, caravan or motorhome for venting sleeping berths, living areas or clearing windscreens 3 speed touch control Locking cam mount W17 x H24 x D9 cm Fully guarded front and back 5000+ hour motor Available in White or Black
---
12v Horizontal Windscreen Heater/Demister
A simple neat addition to any cabin or wheelhouse, this economically priced Windscreen heater/demister is mounted on an adjustable bracket and is supplied with wiring loom, 3 position switch (heat/off/air) and an in-line 15amp fuse holder. Size: L197mm x H87mm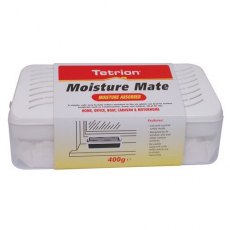 Moisture Mate - Moisture Absorber
Moisture Mate helps keep unwanted moisture under control, reducing the risk of condensation, damp, midew and unpleasant smells. Simply place the moisture mate on a suitable horizontal surface within the cabin, heads or locker space and the moisture from atmosphere will be absorbed in to the crystals preventing build up of condensation, mould and mildew. Each unit comes with enough absorption crystals...