Nuova Rade
---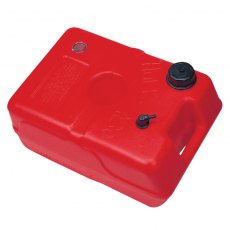 12Ltr Hulk Portable Fuel Tank - No Guage
Nuova Rade portable outboard fuel tanks are manufactured in strong polypropylene with integral carry handle and strong enough to be used as a seat. 12Ltr Capacity (no guage) Vented filler cap 8mm outlet with filter Size: L41 x H26 x W19.5cm (Model shown is 30Ltr with guage)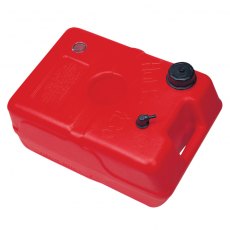 22Ltr Hulk Portable Fuel Tank - With Guage
Nuova Rade portable outboard fuel tanks are manufactured in strong polypropylene with integral carry handle and strong enough to be used as a seat. 22Ltr Capacity (no guage) Vented filler cap 8mm outlet with filter Size: L46 x H30.5 x W26.5cm (Model shown is 30Ltr with guage)
---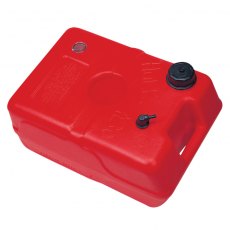 30Ltr Hulk Portable Fuel Tank - With Gauge
Nuova Rade portable outboard fuel tanks are manufactured in strong polypropylene with integral carry handle and strong enough to be used as a seat. 30Ltr Capacity (no guage) Vented filler cap 8mm outlet with filter Size: L51 x H36 x W27cm
190mm Surface Float
Rigid plastic surface line float suitable for lane marking. Orange 190mm diameter 19mm max rope dia
---
Nuova Rade Deck Shower/Mixer Tap
Nuova Rade Deck Shower Specifically designed to combine two functions in one single housing, they allow major room saving and easy access. In addition to their simplified installation process, they have been engineered to combine optimum comfort, durability and absolute safety. Supplied with white hinged cover, the housing will fit vertically or horixzontally in any deck or transom to give the boat...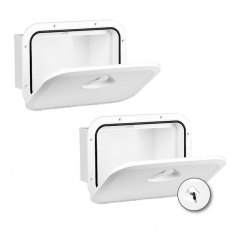 Top Line Storage Hatch
Top Line storage deck hatches are ideal for any sailboat, yacht, motor or fihsing boat. They are made of UV-resistant high-grade ASA plastic, in order to provide resistance to damage and chemical solvents. Designed for external use the hatches have a UV-resistant cover and frame, with a 180? opening door and a durable handle. They are specially designed with a non-skid surface and can be mounted...
Nuova Rade Categories