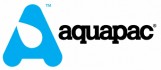 Aquapac Keymaster Waterproof Case 608
Item: 02608
MPN: 608
FREE UK Mainland Delivery on orders over £125*
A submersible waterproof case for keeping small but vital essentials protected and on your person such as car electronic key fobs, cash and credit cards.
The seams are high-frequency welded to form a super-strong bond and the Aquaclip® (a patented, ultra-secure, rustproof, injection-moulded plastic seal) opens and closes with a simple twist of two levers, and everything stays in one piece even when open.
Height: 155mm x Width: 90mm
You may also like...
People who bought this also bought...