Jotun
High performing antifoul paints for all types of hull.
---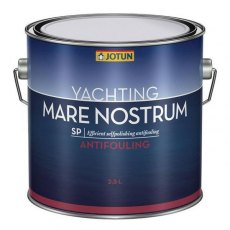 Jotun Mare Nostrum SP Self Eroding Antifouling 2.5Ltr
Jotun Mare Nostrum is an efficient self polishing antifouling based on special binder technology ensuring an active surface continuously renewed, the result is a clean hull for the entire season. Due to its repeated high performance levels Mare Nostrum remains one of our customers most favourite of antifoul coatings. Ensures an active surface is continuosly renewed For all types of boats, providing...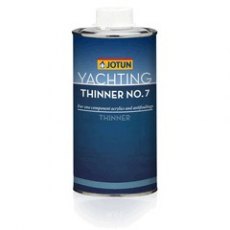 Jotun Antifoul Thinners No. 7
Thinners No.7 is specifically designed for use with Jotun antifoul products. Do not add excessive solvent to coatings Carefully check the coating manual and the technical data sheet of each product before adding a ny thinner Solvents can affect drying times, film formation and curing properties
Jotun Categories