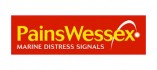 Pains Wessex
---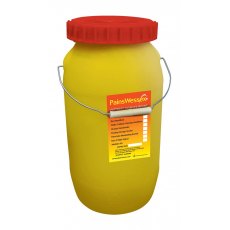 12Ltr Large Waterproof Polybottle
Large 12ltr rugged buoyant container which is brightly coloured and ideal for storing distress signals and other safety equipment. Can be easily picked up in an emergency and great for use on RIBs and other open boats.
Pains Wessex Inshore Distress Flare Pack
Pains Wessex regulation Inshore Flare Kit consisting of a Polybottle Containing 2 Red Handlfares 2 Orange Handsmokes The expiry date is December 2023 Application Red Handflare:- For use day or night the Pains Wessex Mk8 red Handflare is a short-range distress signal used to pinpoint position. This flare may be carried on the ship's bridge and is a requirement in ship's Lifeboats and...

---
Pains Wessex Coastal Flare Pack
Regulation Coastal Flare Pack contained in plastic polybottle, for use when less than 7 miles from land, to raise alarm and pinpoint your position by night or day. Contains 2 Red Handflares 2 Orange Handsmokes 2 Para Red Rockets Water resistant 6 litre polybottle Current expiry date 12/2024 Delivery to UK Mainland Only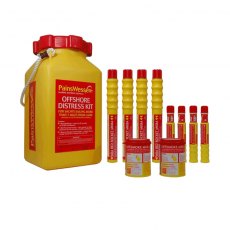 Pains Wessex Offshore Distress Flare Pack
Pains Wessex regulation Offshore Flare Pack contained in palstic polybottle for all vessels sailing more than 7 miles from land. Contents 2 Lifesmokes 4 Red Handflares 4 Para Red Rockets 12 litre polybottle Expiry date is December 2023 Application: Lifesmoke MK8:- A small and compact distress signal for daylight use only. Signal for position marking during rescue operations Indicates wind direction...
Pains Wessex Categories