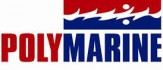 Polymarine PVC Inflatable Boat Adhesive Single Part
Item: 19-3016
MPN: 35.44.34
FREE UK Mainland Delivery on orders over £125*
Single part 70ml tube PVC Adhesive Solvent based polyurethene giving excellent adhesion to both plasticised and unplasticised PVC.
Will bond a variety of surfaces including wood, canvas, leather, PVC, nylon fabric, polyurethane fabric and foam.
Use for repair of all inflatables including Zodiac/Bombard "Dynalon" and "Strongon" fabrics and Narwhal/Valiant "Hypertex".
Used by liferaft service stations and major manufacturers.
You may also like...
People who bought this also bought...