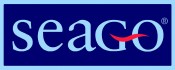 Seago Spirit 240 Slatted Floor Inflatable Dinghy Tender
Item: 19-1064
MPN: 19-1064
FREE UK Mainland Delivery on orders over £125*
Note: Currently not available to order for delivery to EU Zone 1 or EU Zone 2 or EU Zone 3 or EU Zone 4 or Zone 5 or Channel Islands.
The Spirit 240 slatted floor is a classic tender with a flat underside. It has all the great features on offer throughout the Spirit range including tough PVC fabric, grab handles and towing eyes.
Made from 1100 Decitex 900g PVC making this a robust tender.
• Adjustable seat
• Stainless steel towing eyes & lifting handle
• 2 Chambers
• Carry bag
• Aluminium oars
• Grab handles
• Large tubes
• Wooden slatted floor
• Repair kit
Colour: Light Grey/Navy
Sizes: 2.4 Metre
Materials: 1100 Decitex 900g PVC
Chambers: 2
Maximum capacity: 3 Persons
Maximum weight: 310kg
Maximum engine: 5hp
Packed dimensions: 107cm x 52cm x 32cm
Packed weight: 29.3kg
Supplied with: Adjustable seat, aluminium oars, anti splash rubbing strake, bow bag, carry bag, pump, stainless steel towing eyes and lifting handle, wooden slatted floor
People who bought this also bought...