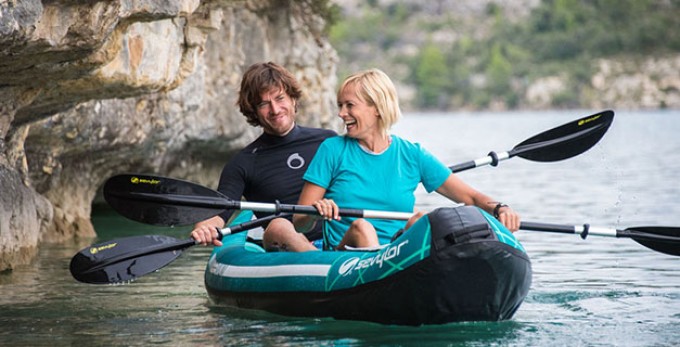 Sevylor
Whether you want to feel the spray on your face as you cut through white water, or simply to enjoy family fun paddling gently around a lake or sea shore, you'll find the perfect solution in our wide range of Sevylor kayaks and canoes.
These kayaks and canoes have proved hugely popular with serious paddlers and also those wanting the kayak as an addition to their yacht from which to explore the inland waters, rivers and canals.
From the budget Riviera to the highest spec models there is something in the range for all and with the additional third seat on some models youngsters can accompany adults in safety.
---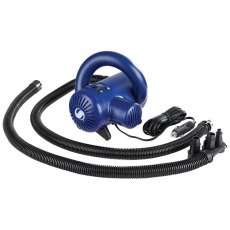 Sevylor 12v High Pressure Pump
A powerful 15psi electric pump for inflating Boats, Kayaks, SUP's and Airbeam Tents, this is a powerful 12V compressor type air pump which plugs in to a 12V cigarette/cigar type socket and features a digital display for easy selection of pressure. Once the pre-selected pressure is reached, the unit switches off automatically. Pressure: 15 PSI / 1.000mBar Airflow: 190 litres per minute Pressure Unit...