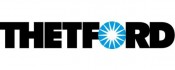 Thetford AquaKem Blue 2 Litre
Item: 8-6079
MPN: 29955/0808
FREE UK Mainland Delivery on orders over £125*
Note: Currently not available to order for delivery to EU Zone 1 or EU Zone 2 or EU Zone 3 or EU Zone 4 or Zone 5 or Channel Islands.
AquaKem Blue
Thetford AquaKem Blue is non drip and non splash.
Thetford AquaKem Blue breaks down wastes and controls odours in all Thetford cassette and porta-potti models.
2 Litre Bottle
People who bought this also bought...