---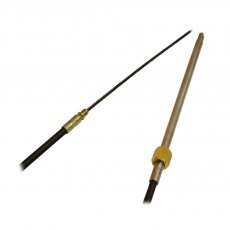 Ultraflex M58 Steering Cable
M58 rotary steering cables are suitable for lower horsepower outboard engines up to 45hp and are fully compatible with Ultraflex T67 and Multiflexsteering helms: Helm Compatability: Ultraflex: T67 Seastar SSC131 Multiflex SC-18 Due to ongoing supply chain issues we may need to substitute Ultraflex with compatible Multiflex SC-15-Lite cable to ensure we can deliver on your order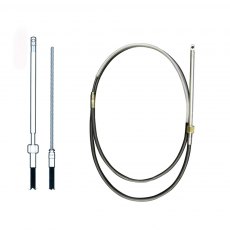 Ultraflex M66 Heavy Duty Steering Cable
Ultraflex M66 rotary steering cables are compatible with Ultraflex T85, T71 & T73 steering helms. This cable is particularly suited to higher horsepower outboard engines where it can be directly fitted through the engines tilt, splashwell or transom and inboard engines and jet drives with the use of Ultraflex mounting brackets. Helm Compatibility: Ultraflex: T85, T71FC, T72FC, T73NRFC,...

---
Ultraflex S61 & S62 Transom Support Kit
Transom Support Kits S61 & S62 supplied with nylon ball joint and aluminium tube for supporting Ultraflex M58 and M66 steering cables. S62 Transom Support, stand off - 55mm S61 Transom Support, stand off - 117mm Suitable for use with Multiflex and Seastar steering cables.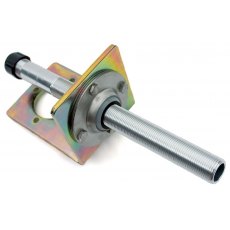 Ultraflex S55 90º Rudder Support
Corrosion resistant 90º support which includes dual position mounting bracket which allows for flexible installation of steering cable support tube and nylon ball joint. Suitable for Ultraflex M58 and M66 steering cables.
---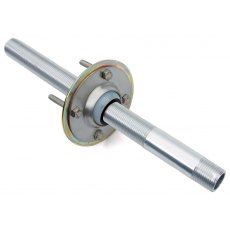 Ultraflex S40 Splashwell Fitting Kit
Ultraflex splashwell fitting kit S40 has stainless steel plates, nylon ball joint and an aluminium tube to support the steering cable as it passes through. The splashwell fitting kit allows the steering cable to attach to the threaded end, pass through the splashwell and on to the engine using the ultraflex clevis kit A75.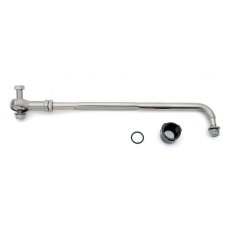 Ultraflex A73 & A74 Steering Link Arms
Stainless steel steering link arm compatible with ultraflex M58 & M66 steering cables. A73 fits Mercury Engines A74 fits Johnson, Evrinrude and OMC engines.
---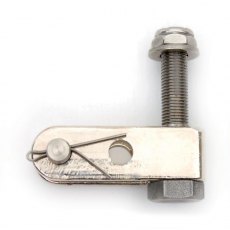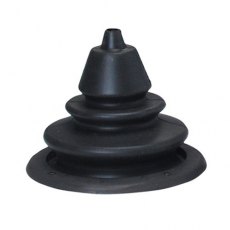 ---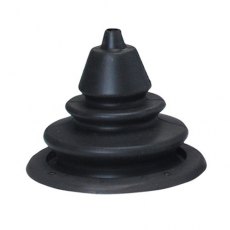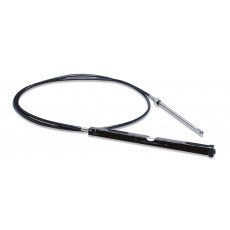 ---