Fernhurst
---
Logbook for Cruising Under Sail HB
Author: John Mellor Format: Hardback, 96 Pages This is a modern sailor's logbook. Fun to use and designed to last a full season, it allows space for electric navigation information and for narrative. It also doubles as a Visitors' Book.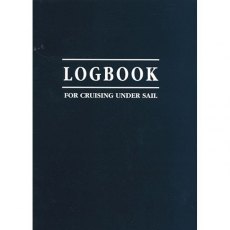 Logbook for Cruising Under Sail PB
Author: John Mellor Format: Paperback, 96 Pages A modern sailor's logbook, fun to use and designed to last for a whole season. Allows space for electronic navigation information and for narrative. Also doubles as a visitor's book.
---
East Coast Rivers Cruising Companion Hardback (New Edition)
East Coast Rivers Cruising Companion Well established as 'the East Coast yachtsman's bible', this 20th edition of Jan Harber's classic cruising companion marks the book's 60th anniversary. Dating back to 1956 when Jack Coote, Jan's father, produced the first black and white edition, East Coast Rivers, now extending from Lowestoft to Ramsgate, continues to cover...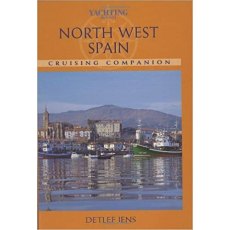 North West Spain Crusing Companion
Product details Hardcover: 176 pages Publisher: Fernhurst Books Ltd. (1 Sept. 2002) Language: English ISBN-10: 1904358101 ISBN-13: 978-1904358107
---
Simple Boat Maintenance
his book welcomes you to the world of boat maintenance. Take this book in one hand, a spanner in the other and set to work. It concentrates on the 67 most common jobs. Each is rated for difficulty on a scale of 1-5 and is explained in simple steps with lots of photos and diagrams. No special tools are required and no skill is assumed. You will learn how to: solve most engine problems look after...
Racing a Beginners Guide 3rd Edition
Keen to get started in racing? Here are tips and all the practical advice you'll need to build up your confidence and outwit the opposition. PB. 100pp.
---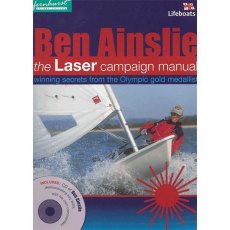 Ben Ainslie Laser Campaign Manual
The Olympic Gold Medallist explains how to win in this, the most competitive class. Beautifully illustrated with colour photo sequences of Ainslie in action. An online video including footage of him demonstrating every manoeuvre from starting, tacking upwind to downwind technique is also available. Details of where to view the online videos can be found within the book. PB 96pp
Boat Cuisine * The All Weather Cookbook *
June Raper and her family have cruised extensively from the Baltic to the eastern Mediterranian in sailing and motor boats of all descriptions, and residence in many countries has given her direct experience of a wide variety of cuisines. In these pages she draws the two together to provide an enticing, practical guide to cooking afloat.
---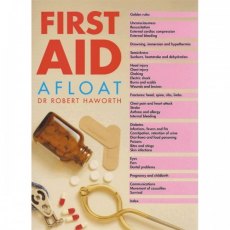 First Aid Afloat
A quick-reference manual for medical emergencies at sea as used by 12 boats in the Whitbread Round the World Race. PB 96pg.
Fernhurst Categories