Konus
---
Konus Tornado 7x50 Compass Binoculars
Premium binoculars from Konus, the Tornado represents their prestige marque. This 7x50 binocular is waterproof, floats and incorporates a compass with night light. The bearing of any object in sight can be read from the compass dial which appears in the binocular view. Developed for the most professional users in the marine military and hunting field. Floating & waterproof Knock resistant...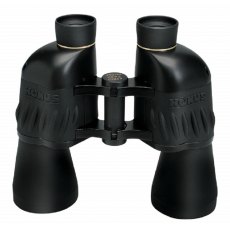 Konus Sporty 7x50 Fixed Focus Binoculars
Konus Sporty Our entry level Konus Sporty binoculars are perfect for the weekend boater, using focus free technology means they will focus from 20m to infinity without adjustment......its as simple as using your own eye. The 7 x 50 Sporty model works well in a marine environment, rubber coated to resist knocks and they can be used with spectacles or contact lenses without adjustment. Features: Ruby...
Konus Categories