Pilot
---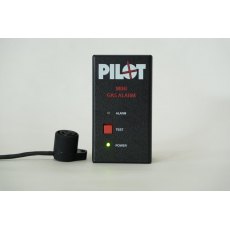 Pilot Mini Gas Alarm
The Pilot Mini Gas Alarm is the compact single channel gas alarm suitable for boats, caravans and motor homes. It has one gas detection sensor on a 3.5 meter length of 3-core cable and has the capability to be linked to a Pilot Gas Valve Controller to shut off the gas supply, or a relay to bring on blower fans. This is a must have for any boat owner to ensure harmful gas fumes are detected and the...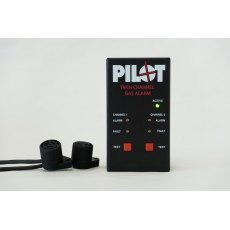 Pilot Twin Channel Gas Alarm
The Pilot Twin Channel Gas Alarm is supplied with the added benefit of two sensors on 3.5 meters of 3 core cable. The Pilot twin is designed for use with a 12/24 volts supply and draws 180 milliamps at standby, rising to 210 milliamps in the event of an alarm. Dimensions: 35mm x 65mm x 120mm
---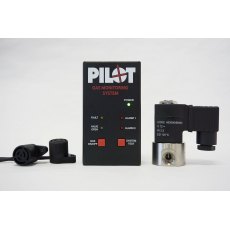 Pilot Gas Monitoring System 12v
This unit is a hybrid of the Pilot Dual Gas Alarm and the Pilot Gas Valve Controller. However, the Pilot Gas Monitoring System cannot be used to bring on the blower fans. It has two sensors like the Dual, yet it can also shut off the gas supply if a leak is detected. It is designed to be used as a remote switch for the gas supply and comes complete with a high quality solenoid valve. This unit has...