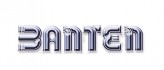 Banten Digital Terrestrial TV Antenna DVB-T 1
Item: Q006401
MPN: 335
FREE UK Mainland Delivery on orders over £125*
This Banten TV antenna has the same performance of previous model 334 but now with 1" - 14 thread to mast mount or cabin mount.
More Gain!
This compact omnidirectional TV antenna offers excellent reception of digital terrestrial, DVB-T & analogue TV signals due to its low noise amplifier.
Specification:
Frequency: 46-72 / 175-250 / 470-860Mhz
Gain: 26db • Impedance: 75 Ohm
Noise Figure: 2.7db
Power Supply: 12V
Height: 30cm
Diameter: 9cm
Mounting: 14TPI Female.
Supplied with 15m low loss cable, 2 x Female connectors & Power supply with test LED.
You may also like...
People who bought this also bought...